Submissions to our Juried exhibition "Size Matters"
are open from July 15 - Aug. 14.
Size Matters is the signature exhibition of PHOTOLAB and the 2015 Medium Festival of Photography, offering more than $500 in awards. We're proud to partner with Low Gallery to host Size Matters from Oct. 24 - Nov. 23, 2015. Low Gallery is a prominent contemporary art space in San Diego's thriving Barrio Logan neighborhood.
We are looking for photographs that celebrate an intimate viewing experience, showcasing the power of small photographic prints. The exhibition is open to all subject matter and print media. Because we believe bigger is not always better, all images submitted must be smaller than 10" in the widest dimension. Size Matters is open to all photographers.
The exhibition will include a free public reception on Sat., Oct. 24, 2015. The Medium Festival of Photography will provide a shuttle to the reception for registered festival guests, running between the Lafayette Hotel and Low Gallery.
Entry Fee: $35 for 5 images
Submissions Open: July 15 - August 14, 2015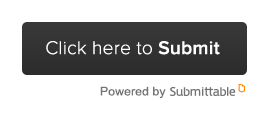 Submission Guidelines:
Photographers can submit up to 5 images through submittable.com.
Submissions must include an artist statement and bio, titles for each image, print size + media, and proposed frame size. Please prepare your files according to the following specs:
• All images must be in .jpg format, sized to 1280 pixels in the long dimension. Image resolution should be at 72ppi to match screen resolution.
• Image files must be named with the following format: LastName_FirstName_number. For example "Smith_Kate_01", "Smith_Kate_02", etc.
• An image title is required for each image submitted. There are description fields for each of the 5 images that must be filled out (these are numbered consecutively to match image file names).
• Artists do not need to submit 5 images, you can submit fewer if you wish.
Accepted photographers will be notified after the jury process is complete on Sept. 8, 2015. All accepted images must be framed and shipped for exhibition in San Diego between Oct. 1-15, 2015. The exhibition will be on view at Low Gallery from Oct. 24 - Nov. 23, 2015, with an opening reception for the artists on Saturday, Oct. 25. Framed work should not include colored mats or double window mats. Neutral frames (black or white) are preferred, no larger than 14"x17". Specific framing questions can be sent to scott@mediumsandiego.org.
Awards
Juror's Selection: $500
Director's Award: Medium Festival VIP Pass
Honorable Mention: Lomography camera and film kit
About the Juror
Gordon Stettinius is the founder of Candela Books and Gallery in Richmond, VA. We invited Gordon to be the juror for Size Matters, selecting the exhibition content and juror's award. His background as a photographer, gallery owner and publisher brings an insiders sensibility that promises a thoughtful and awesome exhibition.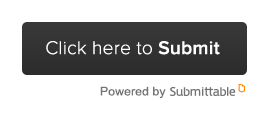 We thank Lomography for their support of Size Matters!